TERRACE HEIGHTS ASSEMBLY OF GOD
ARE YOU IN A PLACE OF DISCOURAGEMENT?
Jacob probably didn't expect to meet God out in the middle of nowhere, fleeing for his life after double-crossing his brother. But there God revealed Himself and unfolded wonderful plans for the future! Then Jacob declared, "Surely the Lord is in THIS PLACE, and I knew it not."
ARE YOU IN A PLACE OF CURIOSITY?
Zacchaeus "wanted to see who Jesus was." So he climbed a tree for a better view. Jesus singled him out and followed him home. There Jesus told him, "Today salvation has come to THIS HOUSE."
ARE YOU IN A PLACE OF EMPTINESS?
Solomon built a house and invited God to move in. The One whom even the heavens cannot contain filled the temple with His glory. He said, "I have heard your prayer and have chosen THIS PLACE for myself."
ARE YOU IN A READY-FOR-MORE PLACE?
The early followers of Jesus had received a promise of something more. "When the day of Pentecost came, they were all together in one place. Suddenly a sound like the blowing of a violent wind came from heaven and filled the whole HOUSE where they were sitting."
WHEREVER YOU ARE SITTING SPIRITUALLY, WE WELCOME YOU TO GATHER WITH US.
WE BELIEVE GOD MEETS US WHERE WE ARE.
T
HIS PLACE
could be a place
where you encounter God
in a meaningful way!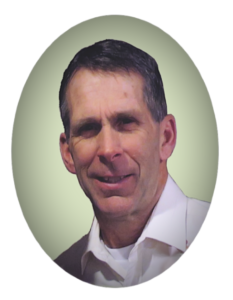 OUR BELIEFS:
TO READ OVER OUR THEOLOGICAL BELIEFS,
PLEASE CLICK
HERE
WHERE YOU
WILL
FIND THE
TENETS OF FAITH
TO WHICH
ALL
ASSEMBLIES OF GOD CHURCHES ADHERE.
"Kumbaya…Come by here!" It expresses the desperate cry of the enslaved Israelites in Egypt. It is at the heart of the Jews' longing for Emmanuel, the promised Messiah. It was the earnest desire of 120 people waiting in the Upper Room. It grips our hearts still today.
PRAY FOR THE PEACE OF JERUSALEM AND FOR ALL WHO ARE SUFFEREING IN THE MIDDLE EAST TENSION.
We all take a "stand" on the issues of life that are around us, and even within us.It seems to me that this is universally true, whether we recognize or realize it in any degree. I plead for our awareness of this. The reason for so doing, I will try to explain, and amplify.
Note first of all, just a very few scripture passages, of which there are quite a number in the Word of God dealing with our "understanding" which is a word descriptive of the subject of consideration here.
The heart of him that hath understanding seeketh knowledge: but the mouth of fools feedeth on foolishness. (Proverbs 15:14)
In the lips of him that hath understanding wisdom is found. but a rod is for the back of him that is void of understanding. (Proverbs 10:13)
Wisdom is before (straight in front of) him that hath understanding; but the eyes of a fool are in the ends of the earth. (Proverbs 17:24)
Now, let us go back to our "stand" and our "understanding". To put it in simple terms understanding means: "here is my stand, position, what I think, and under my stand is what I base it upon". For a Christian to take a stand without clear recognition or realization of what is "under" his stand is to lack "understanding" and leads to dangerous folly as recognized in the passages above.
"Trust in the Lord with all thine heart and lean not to thine own understanding. In all thy ways acknowledge Him, and He shall direct thy paths." (Proverbs 3:5-6)
Our understanding (our stand based on what we know) is tiny and fragmentary. This encompasses everything that has been, is, and ever will be. He knows the end from the beginning. The heart must be involved, not just the head. If we do not believe He is totally good, wise and loving, we will be hard pressed to follow when He calls us to that which is outside our "comfort zone".
The understanding called for is plain, nothing obscure about it. It is an understanding of the "firstness" of God, that if we do not recognize Him as our Lord and God, nothing will turn out right in the long term, absolutely nothing. Jesus said it: "Seek ye first, the Kingdom of God and His righteousness, and all these other things will be added unto you". In the consciousness of a maturing believer will come an ever growing awareness that can be called "God consciousness". That will be the basis of "standing", all thinking and decisions will acknowledge Him and reflect His will. Without this growth taking place, the spiritual life remains at the stage of a "babe in Christ". A baby doesn't have capacity for sanctified choice, just reacts to the surrounding ambience, the special atmosphere or mood created by a particular environment.
A baby is marvelous, cute, adorable, etc., etc., but must grow up! The Scriptural admonition is, "Grow in the grace and knowledge of Jesus Christ". That surely includes, a "stand" or position in life taken upon Bible truth such as this: "Do not be conformed to this world, but be transformed by the renewing of your mind. Then you will be able to test and approve what is the good, pleasing, and perfect will of God." (Romans 12:2). Our spirit is born again, renewed, but we need to renew our mind by God's Word so that our "stand" has the right "under"!
Here is a wonderful part of all this, Jesus "understands" our struggles, based on His having "walked the road" as a human being. We have a perfect, sinless Savior, who knows how we feel, "He is touched with the feeling of our infirmities".
Jesus knows all about our struggles,
He will guide 'til the day is done:
There's not a Friend like the lowly Jesus:
So says the old hymn, I understand its truth!
Read more...
---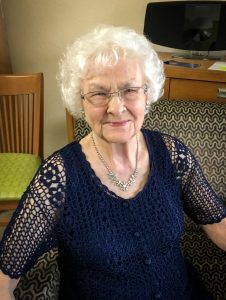 Your contributions to THE Della Fergus memorial fund will be designated TO Operation Christmas Child.
Della faithfully contributed to this fund to send shoeboxes to children around the world each year.
To donate, use the link below:
CONTACT US:
PHONE:
LOCATION:
SERVICE TIME:
We are now meeting indoors on Sunday mornings with COVID-19 safety protocols in place.
Weekly YouTube sermons will continue for those who are unable to attend.