TERRACE HEIGHTS ASSEMBLY OF GOD
ARE YOU IN A PLACE OF DISCOURAGEMENT?
Jacob probably didn't expect to meet God out in the middle of nowhere, fleeing for his life after double-crossing his brother. But there God revealed Himself and unfolded wonderful plans for the future! Then Jacob declared, "Surely the Lord is in THIS PLACE, and I knew it not."
ARE YOU IN A PLACE OF CURIOSITY?
Zacchaeus "wanted to see who Jesus was." So he climbed a tree for a better view. Jesus singled him out and followed him home. There Jesus told him, "Today salvation has come to THIS HOUSE."
ARE YOU IN A PLACE OF EMPTINESS?
Solomon built a house and invited God to move in. The One whom even the heavens cannot contain filled the temple with His glory. He said, "I have heard your prayer and have chosen THIS PLACE for myself."
ARE YOU IN A READY-FOR-MORE PLACE?
The early followers of Jesus had received a promise of something more. "When the day of Pentecost came, they were all together in one place. Suddenly a sound like the blowing of a violent wind came from heaven and filled the whole HOUSE where they were sitting."
WHEREVER YOU ARE SITTING SPIRITUALLY, WE WELCOME YOU TO GATHER WITH US.
WE BELIEVE GOD MEETS US WHERE WE ARE.
T
HIS PLACE
could be a place
where you encounter God
in a meaningful way!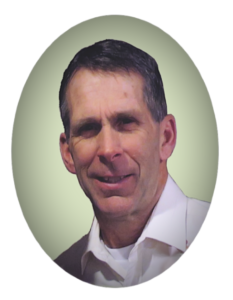 OUR BELIEFS:
TO READ OVER OUR THEOLOGICAL BELIEFS,
PLEASE CLICK
HERE
WHERE YOU
WILL
FIND THE
TENETS OF FAITH
TO WHICH
ALL
ASSEMBLIES OF GOD CHURCHES ADHERE.
Some of us who hearken back to the original golden days of "Jesus music" got together for an evening of guitar fun. We also included a few favorites from the hymnal we used to sing from growing up in church. Not totally polished, but we hope it brought joy to the Father's heart (and to yours also)!
JESUS' JOY IN SPITE OF DIFFICULTY.
"
But Pharaoh shall not hearken unto you,

that

I may lay my hand upon Egypt, and bring forth mine armies, and my people the children of Israel, out of the land of Egypt by great judgments. "
(Ex.7:4)
Did you never say, "Why did you do
that
?", when someone did something apparently unreasonable? Suppose you are a passenger in an auto traveling down the freeway at 70 mph, when suddenly the driver swerves violently into the lane to the left, then just as aggressively back to the original lane. Would you be upset and critical? Quite so, unless you saw what the driver saw. Then you would thank him for having the skill and reflexes to save your life. When you knew
why
he did
that
, the that was no longer a question.
A huge boulder had slid onto the road immediately ahead and as the car swerved into the left lane, another came down into that lane just a few hundred feet ahead.
That
was why.
God had called Moses to go to the mighty Pharaoh of Egypt with a demand to "let my people go" sounds like a cinch doesn't it?
But it was, as is so often the case, more complicated, with more
involved than Moses could comprehend. Moses would just have
to be willing to stay with God, trust and obey, hang tough, till
God's purpose was fulfilled, then he could sing on the shores of
deliverance, "The horse and his rider he hath cast into the sea".
Maybe you have, as I have on occasion, "jumped ship", on the
promises of God before the purposes of God could be fulfilled. I
regret that it is so.
Here is what I see from reading Exodus 7:4 and remembering that people of faith are the called according to His (God's) purpose: it was time for two things to happen that were interlocked; deliverance of Israel and judgement on Egypt. There was a Divine order in which this must happen. First Pharaoh must have clear warning, second judgement must fall, third Israel released. The release of Israel was Important to God, but there was a way in which it must happen.
Moses, who had recognized 40 years previously that the people of Israel should be delivered had tried to instigate it in his own way and time and failed gloriously, as a result, had fled Egypt and spent 40 more years herding sheep in obscurity until God called to him from a bush that burned without being consumed, and said, "Now is the time, this is the way."
Now for the
that
. God told Moses (Ex. 7:4) that it was going to be a cake walk for him (
my super amplified version
) because Pharaoh was not going to listen to him in spite of the supernatural signs provided. It was hard for Moses to keep the confidence of the people in his leadership when things got worse for them, instead of better, as he kept making demands of Pharaoh for their liberation. He even complained to God about it, in spite of what God had forewarned him of. Does this sound like "true life" down home? Exodus would happen, just as God promised, but only as He purposed, and when he posited (put in position)/
So it all comes back to the basic. If we would walk with God in faith, we have to "stay with what took us to the dance" in worldly jargon. Here is what that is: "For without faith it is impossible to please Him, for He who comes to God must believe that He is, and that He is the rewarder of those who diligently seek Him". (Heb. 11:6). The grand adventure of being a true believer is believing in a God who is truly and completely God, as revealed in His Word, and will always keep His promises, regardless of what it seems like. "Easy believeism" may be popular, but is not potent in the long run. "We walk by faith, not by sight". (2 Cor. 5:7)
Closely allied is Romans 8:38 – "And we know that all things work together for good to them that love God, to them who are the called according to his purpose". Please notice the parameters (a measurable characteristic; a constant factor serving as a limit). Those are loving god and identifying with His purposes. Also awareness that not all things we encounter are good, but that in all things, God works so that eventually and inevitably they must bow to our good.
Read more...
---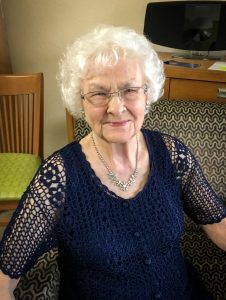 Your contributions to THE Della Fergus memorial fund will be designated TO Operation Christmas Child.
Della faithfully contributed to this fund to send shoeboxes to children around the world each year.
To donate, use the link below:
CONTACT US:
PHONE:
LOCATION:
SERVICE TIME:
We are now meeting indoors on Sunday mornings with COVID-19 safety protocols in place.
Weekly YouTube sermons will continue for those who are unable to attend.