TERRACE HEIGHTS ASSEMBLY OF GOD
ARE YOU IN A PLACE OF DISCOURAGEMENT?
Jacob probably didn't expect to meet God out in the middle of nowhere, fleeing for his life after double-crossing his brother. But there God revealed Himself and unfolded wonderful plans for the future! Then Jacob declared, "Surely the Lord is in THIS PLACE, and I knew it not."
ARE YOU IN A PLACE OF CURIOSITY?
Zacchaeus "wanted to see who Jesus was." So he climbed a tree for a better view. Jesus singled him out and followed him home. There Jesus told him, "Today salvation has come to THIS HOUSE."
ARE YOU IN A PLACE OF EMPTINESS?
Solomon built a house and invited God to move in. The One whom even the heavens cannot contain filled the temple with His glory. He said, "I have heard your prayer and have chosen THIS PLACE for myself."
ARE YOU IN A READY-FOR-MORE PLACE?
The early followers of Jesus had received a promise of something more. "When the day of Pentecost came, they were all together in one place. Suddenly a sound like the blowing of a violent wind came from heaven and filled the whole HOUSE where they were sitting."
WHEREVER YOU ARE SITTING SPIRITUALLY, WE WELCOME YOU TO GATHER WITH US.
WE BELIEVE GOD MEETS US WHERE WE ARE.
T
HIS PLACE
could be a place
where you encounter God
in a meaningful way!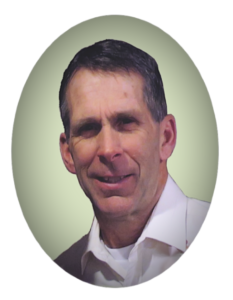 OUR BELIEFS:
TO READ OVER OUR THEOLOGICAL BELIEFS,
PLEASE CLICK
HERE
WHERE YOU
WILL
FIND THE
TENETS OF FAITH
TO WHICH
ALL
ASSEMBLIES OF GOD CHURCHES ADHERE.
Some of us who hearken back to the original golden days of "Jesus music" got together for an evening of guitar fun. We also included a few favorites from the hymnal we used to sing from growing up in church. Not totally polished, but we hope it brought joy to the Father's heart (and to yours also)!
JESUS' JOY IN SPITE OF DIFFICULTY.
In looking through a journal entry (which I keep spasmodically!) of some years back, I came across the following, based on the Scripture passage below.
Rejoice in the Lord always. I will say it again: Rejoice!
Let your gentleness be evident to all. The Lord is near.
Do not be anxious about anything, but in every situation, by prayer and petition,
with thanksgiving, present your requests to God
And the peace of God, which transcends all understanding,
will guard your hearts and your minds in Christ Jesus.
Philippians 4:6-7
Here it is "verbatim":
Don't allow anxiety ever (I have been wallowing in it! ). Rejoice always. Be gentle, self controlled, take everything to God in thanksgiving – the resulting peace, not based on understanding:
Isaiah 26:3 — (You will keep in perfect peace those whose minds are steadfast, because they trust in you.)
"He will keep guard, watch over,

blockade

from danger" –
This is isolation of a nation, city, area or harbor from hostile ships or forces in order to prevent the entrance and exit of traffic and commerce – to barricade, shut off.
It is trust in God that shuts off the anxiety flow, like the blockade of Cuba in October 1962 during the attempt of the USSR to establish a missile base to attack the USA from Cuba. All ships of all nations sailing toward Cuba were turned back by U.S. military, none were allowed to continue beyond a fixed point. It effectively and quickly stopped the effort to plant nuclear missiles 90 miles away from the USA.
Pray about everything, worry about nothing.
Read more...
---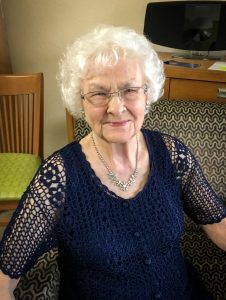 Your contributions to THE Della Fergus memorial fund will be designated TO Operation Christmas Child.
Della faithfully contributed to this fund to send shoeboxes to children around the world each year.
To donate, use the link below:
CONTACT US:
PHONE:
LOCATION:
SERVICE TIME:
We are now meeting indoors on Sunday mornings with COVID-19 safety protocols in place.
Weekly YouTube sermons will continue for those who are unable to attend.