TERRACE HEIGHTS ASSEMBLY OF GOD
ARE YOU IN A PLACE OF DISCOURAGEMENT?
Jacob probably didn't expect to meet God out in the middle of nowhere, fleeing for his life after double-crossing his brother. But there God revealed Himself and unfolded wonderful plans for the future! Then Jacob declared, "Surely the Lord is in THIS PLACE, and I knew it not."
ARE YOU IN A PLACE OF CURIOSITY?
Zacchaeus "wanted to see who Jesus was." So he climbed a tree for a better view. Jesus singled him out and followed him home. There Jesus told him, "Today salvation has come to THIS HOUSE."
ARE YOU IN A PLACE OF EMPTINESS?
Solomon built a house and invited God to move in. The One whom even the heavens cannot contain filled the temple with His glory. He said, "I have heard your prayer and have chosen THIS PLACE for myself."
ARE YOU IN A READY-FOR-MORE PLACE?
The early followers of Jesus had received a promise of something more. "When the day of Pentecost came, they were all together in one place. Suddenly a sound like the blowing of a violent wind came from heaven and filled the whole HOUSE where they were sitting."
WHEREVER YOU ARE SITTING SPIRITUALLY, WE WELCOME YOU TO GATHER WITH US.
WE BELIEVE GOD MEETS US WHERE WE ARE.
T
HIS PLACE
could be a place
where you encounter God
in a meaningful way!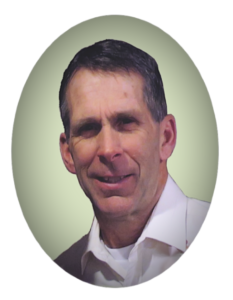 OUR BELIEFS:
TO READ OVER OUR THEOLOGICAL BELIEFS,
PLEASE CLICK
HERE
WHERE YOU
WILL
FIND THE
TENETS OF FAITH
TO WHICH
ALL
ASSEMBLIES OF GOD CHURCHES ADHERE.
Some of us who hearken back to the original golden days of "Jesus music" got together for an evening of guitar fun. We also included a few favorites from the hymnal we used to sing from growing up in church. Not totally polished, but we hope it brought joy to the Father's heart (and to yours also)!
JESUS' JOY IN SPITE OF DIFFICULTY.
The Peter Pan Syndrome describes one's inability to believe they are of an older age and/or to engage in behavior usually associated with adulthood. The term comes from the fictional children's character Peter Pan, who never ages. The Word of God addresses this conduct as: THE CHRISTIAN WHO REFUSES TO GROW UP IN KNOWLEDGE AND BEHAVIOR.
For though by this time you ought to be teachers, you need someone to teach you again the first
principles of the oracles of God; and you have come to need milk and not solid food.
For everyone who partakes only of milk is unskilled in the word of righteousness, for he is a babe.
But solid food belongs to those who are of full age, that is, those who by reason of use
have their senses exercised to discern both good and evil.
Hebrews 5:12-14
This is talking about "adult understanding". Get this picture:
A little child might think that if his daddy really loved him, he would stay home and play with him all day, every day. In his childish thinking, he could not appreciate the much larger and complicated world outside his playpen that required his father's love to leave the child every working day, to provide for his wellbeing. That is outside his ability to comprehend, but in the normal course of development this and much more would be understood. It's called "growing up". The spiritual implications coming from this are huge for the Kingdom of God.
—Pastor Don Foster, Sr.
Read more...
---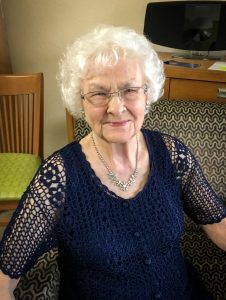 Your contributions to THE Della Fergus memorial fund will be designated TO Operation Christmas Child.
Della faithfully contributed to this fund to send shoeboxes to children around the world each year.
To donate, use the link below:
CONTACT US:
PHONE:
LOCATION:
SERVICE TIME:
We are now meeting indoors on Sunday mornings with COVID-19 safety protocols in place.
Weekly YouTube sermons will continue for those who are unable to attend.