TERRACE HEIGHTS ASSEMBLY OF GOD
ARE YOU IN A PLACE OF DISCOURAGEMENT?
Jacob probably didn't expect to meet God out in the middle of nowhere, fleeing for his life after double-crossing his brother. But there God revealed Himself and unfolded wonderful plans for the future! Then Jacob declared, "Surely the Lord is in THIS PLACE, and I knew it not."
ARE YOU IN A PLACE OF CURIOSITY?
Zacchaeus "wanted to see who Jesus was." So he climbed a tree for a better view. Jesus singled him out and followed him home. There Jesus told him, "Today salvation has come to THIS HOUSE."
ARE YOU IN A PLACE OF EMPTINESS?
Solomon built a house and invited God to move in. The One whom even the heavens cannot contain filled the temple with His glory. He said, "I have heard your prayer and have chosen THIS PLACE for myself."
ARE YOU IN A READY-FOR-MORE PLACE?
The early followers of Jesus had received a promise of something more. "When the day of Pentecost came, they were all together in one place. Suddenly a sound like the blowing of a violent wind came from heaven and filled the whole HOUSE where they were sitting."
WHEREVER YOU ARE SITTING SPIRITUALLY, WE WELCOME YOU TO GATHER WITH US.
WE BELIEVE GOD MEETS US WHERE WE ARE.
T
HIS PLACE
could be a place
where you encounter God
in a meaningful way!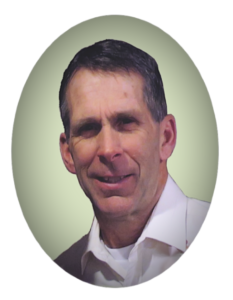 OUR BELIEFS:
TO READ OVER OUR THEOLOGICAL BELIEFS,
PLEASE CLICK
HERE
WHERE YOU
WILL
FIND THE
TENETS OF FAITH
TO WHICH
ALL
ASSEMBLIES OF GOD CHURCHES ADHERE.
Some of us who hearken back to the original golden days of "Jesus music" got together for an evening of guitar fun. We also included a few favorites from the hymnal we used to sing from growing up in church. Not totally polished, but we hope it brought joy to the Father's heart (and to yours also)!
JESUS' JOY IN SPITE OF DIFFICULTY.
In reading the Book of Esther recently I was attracted to what I had written in my Bible years ago, at the end of the book. Because the Bible is absolute truth, it speaks to every generation, it fits us

right now

!
This book shows these powerful truths:
God is

always active

on behalf of His people and interests.
We do not know His timing, or the details of how He will intervene.
We must wait upon Him, and be prepared to do our part as it is given to us.
God moves in more than human power to accomplish His purposes, but He requires the cooperation of willing humans
These truths lead to this conclusion:
Whether we perish or prosper in this life is not the most important, because this life "is only a vapor, that appears for a moment, and vanishes away" (James 4:14). The enduring fact is Kingdom of God reality.
There are two principal characters – Mordecai and Esther:
Mordecai – who understood the significance of what was happening in the world he lived in, and took a bold stand against the evil purpose that threatened to destroy the Jews. His was not political activism, but a complete surrender to Godly principle. He put himself in a position that only God could sustain, and called for Esther to do the same.
Esther – who believed the message of God to her through Mordecai, and accepted her responsibility as a key figure in God's plan to save His people, even at the risk of her own destruction.
Over shadowing everything is the hand of God, unseen in the inception of His working, evident in the outcome. The name of God is not mentioned in this entire book, His hand is seen throughout.
Haman, the adversary of God's people, though seemingly invincible, is led step by step, to his own doom.
The exordium, or exhortation of this is:
We look at these things from the end result. The had no such luxury, for their day, nor do we for ours. It is ours, as it was theirs, to be aware, and to "trust and obey". They sensed the vast importance of what was happening in their day and responded to it. Do we, or do we sleep, while the storm is gathering, and about to burst upon us?
Read more...
---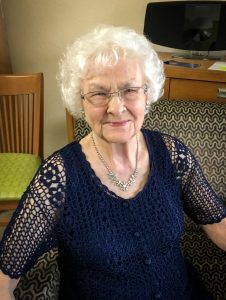 Your contributions to THE Della Fergus memorial fund will be designated TO Operation Christmas Child.
Della faithfully contributed to this fund to send shoeboxes to children around the world each year.
To donate, use the link below:
CONTACT US:
PHONE:
LOCATION:
SERVICE TIME:
We are now meeting indoors on Sunday mornings with COVID-19 safety protocols in place.
Weekly YouTube sermons will continue for those who are unable to attend.