TERRACE HEIGHTS ASSEMBLY OF GOD
ARE YOU IN A PLACE OF DISCOURAGEMENT?
Jacob probably didn't expect to meet God out in the middle of nowhere, fleeing for his life after double-crossing his brother. But there God revealed Himself and unfolded wonderful plans for the future! Then Jacob declared, "Surely the Lord is in THIS PLACE, and I knew it not."
ARE YOU IN A PLACE OF CURIOSITY?
Zacchaeus "wanted to see who Jesus was." So he climbed a tree for a better view. Jesus singled him out and followed him home. There Jesus told him, "Today salvation has come to THIS HOUSE."
ARE YOU IN A PLACE OF EMPTINESS?
Solomon built a house and invited God to move in. The One whom even the heavens cannot contain filled the temple with His glory. He said, "I have heard your prayer and have chosen THIS PLACE for myself."
ARE YOU IN A READY-FOR-MORE PLACE?
The early followers of Jesus had received a promise of something more. "When the day of Pentecost came, they were all together in one place. Suddenly a sound like the blowing of a violent wind came from heaven and filled the whole HOUSE where they were sitting."
WHEREVER YOU ARE SITTING SPIRITUALLY, WE WELCOME YOU TO GATHER WITH US.
WE BELIEVE GOD MEETS US WHERE WE ARE.
T
HIS PLACE
could be a place
where you encounter God
in a meaningful way!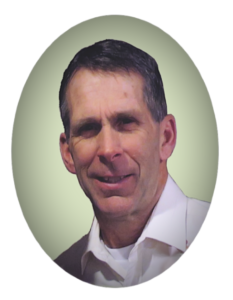 OUR BELIEFS:
TO READ OVER OUR THEOLOGICAL BELIEFS,
PLEASE CLICK
HERE
WHERE YOU
WILL
FIND THE
TENETS OF FAITH
TO WHICH
ALL
ASSEMBLIES OF GOD CHURCHES ADHERE.
Some of us who hearken back to the original golden days of "Jesus music" got together for an evening of guitar fun. We also included a few favorites from the hymnal we used to sing from growing up in church. Not totally polished, but we hope it brought joy to the Father's heart (and to yours also)!
JESUS' JOY IN SPITE OF DIFFICULTY.
Included in the direction of where we are going with this, "BELIEF BEYOND BORDERS" would fit also, but trust, which is what belief brings, is the topic foremost. A great organization, titled, I think, "DOCTORS WITHOUT BORDERS", gave me the inspiration for the caption.
A hymn from the past, but greatly beloved, which says this,
"Some day beyond the reach of mortal ken,
Some day God only knows just where and when,
The wheels of mortal life shall all stand still,
And I shall go to dwell on Zion's Hill",
also directed the meditation. This gives one of the great borders that must give way if we are to learn more and more to "trust the Lord with all our heart".
Such trust much reach past the border of time, must not be confined within its walls. The Book of Hebrews chapter 11 gives and accounting of the "heroes of faith" who saw in their earthly lifetime, great victories and conquests accomplished for God, desires fulfilled, visions realized. However, that does not complete the listing.
Verses 35-39 talks about "and others" who were no less "heroes of faith", but whose faith (trust) had to reach beyond the border of time.
Women received their dead raised to life again:

and others

were tortured, not accepting deliverance; that they might obtain a better resurrection:

And others

had trial of cruel mockings and scourgings, yea, moreover of bonds and imprisonment: They were stoned, they were sawn asunder, were tempted, were slain with the sword: they wandered about in sheepskins and goatskins; being destitute, afflicted, tormented; (Of whom the world was not worthy:) they wandered in deserts, and in mountains, and in dens and caves of the earth.
And

these all

, having obtained a good report through faith, received not the promise: God having provided some better thing for us, that they without us should not be made perfect.
Point to emphasize here is that some seemed to have a different experience than others. They had to believe (Hebrews 11:6) that "God is, and that he is the rewarder of those who diligently seek him", beyond the border of time. They never saw the results of their faith by the circumstances of this life.
But notice that this is not the "end of the account"! None receive "THE PROMISE" in this life! How important it is that we grasp the implications of this. God is the rewarder of those who diligently seek him, and there are rewards in this life, but they are only incidental in comparison to the reward of eternal life with Him, forever, so regardless of whether it be triumph or torture here, the promise remains unshaken in Heaven.
How many have set out to serve God, with high hopes and ambition, only to be crushed by the opposition of the world, flesh and the devil. When we trust God, we look beyond the opposition and the opposers, beyond the border of time, to the eternal landscape, "with the Lord, forever". Don't build your nest on the ground!
Remember this border crosser
–
"I consider that our present sufferings are not comparable to the glory that will be revealed in us."
(Romans 8:18)
And this one
–
"Therefor we are always confident, although we know that while we are at home in the body, we are away from the Lord. For we walk by faith, not by sight. We are confident, then, and we would prefer to be away from the body and at home with the Lord."
(2 Corinthians 5:6-8)
Out of tremendous unexplained suffering Job looked
beyond the border
–
"For I know that my redeemer liveth, and that he shall stand at the latter day upon the earth.
Another border that we must cross to trust God is the Border of our Understanding.
By this I simply mean that life is full of much that we cannot understand. We seemed to be possessed of a notion that we can trust our brain more than we can the Eternal God. So we put Him on trial before our thinking, rather than our thinking on trial before Him. To do so is to distrust God, and to trust ourselves! Amazing, but true.
We have to make a decision. This is a moral decision first of all, not just intellectual. It is not anti-intellectual, but beyond intellect, to revelation, given by the Holy Spirit concerning that which is unknowable in any other way.
It is a conclusion that God is, and that He is not only right, but that He is always right. It is a surrender to Him as God, with the intent of obeying Him, and treating Him as God, and ourselves as His creation.
We must stop being suspicious of God and trust Him as such. We do not live by our wits, but by faith in Him.
The Book of Genesis is the Book of Beginnings. It shows us, among many other things, where trust in God originated, and where it terminated.
To put it simply, trust in God
was
(and is). Proverbs tells us that "
wisdom is straight in front of him that has understanding, but the eyes of a fool are in the ends of the earth."
The great fact of the universe is, that God is. The Bible states that those who deny His existence will be without excuse on the day of judgment.
"For since the creation of the world God's invisible qualities – his eternal power and divine nature–have been clearly seen, being understood from what has been made, so that people are without excuse". (Romans 1:20)
Trust in God plainly was a fact of the created life of Adam. Trust in God ended with a choice. That choice was
to trust the word of an enemy of God, rather than God
to trust human reasoning rather than Divine revelation
to elevate self over God
The arrogance and presumption of such was, and is, enormous. If we never progress beyond the border of our own understanding, if we seek to quiet and assure our hearts with such, rather than with trust in God's Word and God's salvation through Christ, we can never know the "peace of God which passes (transcends, surpasses, exceeds) all understanding." (Philippians 4:7)
This all has helped me to a new appreciation of this–
Trust in the LORD with all your heart,
And lean not on your own understanding;
In all your ways acknowledge Him,
And He shall direct your paths.
Read more...
---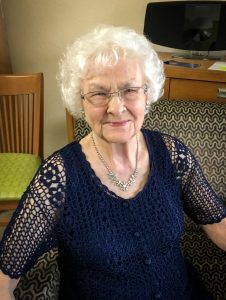 Your contributions to THE Della Fergus memorial fund will be designated TO Operation Christmas Child.
Della faithfully contributed to this fund to send shoeboxes to children around the world each year.
To donate, use the link below:
CONTACT US:
PHONE:
LOCATION:
SERVICE TIME:
We are now meeting indoors on Sunday mornings with COVID-19 safety protocols in place.
Weekly YouTube sermons will continue for those who are unable to attend.