TERRACE HEIGHTS ASSEMBLY OF GOD
ARE YOU IN A PLACE OF DISCOURAGEMENT?
Jacob probably didn't expect to meet God out in the middle of nowhere, fleeing for his life after double-crossing his brother. But there God revealed Himself and unfolded wonderful plans for the future! Then Jacob declared, "Surely the Lord is in THIS PLACE, and I knew it not."
ARE YOU IN A PLACE OF CURIOSITY?
Zacchaeus "wanted to see who Jesus was." So he climbed a tree for a better view. Jesus singled him out and followed him home. There Jesus told him, "Today salvation has come to THIS HOUSE."
ARE YOU IN A PLACE OF EMPTINESS?
Solomon built a house and invited God to move in. The One whom even the heavens cannot contain filled the temple with His glory. He said, "I have heard your prayer and have chosen THIS PLACE for myself."
ARE YOU IN A READY-FOR-MORE PLACE?
The early followers of Jesus had received a promise of something more. "When the day of Pentecost came, they were all together in one place. Suddenly a sound like the blowing of a violent wind came from heaven and filled the whole HOUSE where they were sitting."
WHEREVER YOU ARE SITTING SPIRITUALLY, WE WELCOME YOU TO GATHER WITH US.
WE BELIEVE GOD MEETS US WHERE WE ARE.
T
HIS PLACE
could be a place
where you encounter God
in a meaningful way!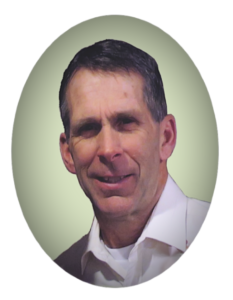 OUR BELIEFS:
TO READ OVER OUR THEOLOGICAL BELIEFS,
PLEASE CLICK
HERE
WHERE YOU
WILL
FIND THE
TENETS OF FAITH
TO WHICH
ALL
ASSEMBLIES OF GOD CHURCHES ADHERE.
Some of us who hearken back to the original golden days of "Jesus music" got together for an evening of guitar fun. We also included a few favorites from the hymnal we used to sing from growing up in church. Not totally polished, but we hope it brought joy to the Father's heart (and to yours also)!
JESUS' JOY IN SPITE OF DIFFICULTY.
"The man who cross the river"
"The friend of God"
"Father Abraham"
CONSIDER THESE THINGS ABOUT HIM:
He was called by the peoples where he journeyed to, "The Hebrew" which means "The man who crossed the river". The Tigris/Euphrates River they meant. He did something so full of abandonment to God that it marked him in the eyes of those who saw it. He left all that he knew of the comforts of a prosperous settled life, in Ur of the Chaldees, to a great unknown, known only to God. It was like "crossing the Rubicon". To cross the Rubicon is a metaphor which means to take an irrevocable step that commits one to a specific course. When Julius Caesar was about to cross the tiny Rubicon River in 49 B.C.E., he quoted from a play by Menander to say "anerriphtho kybos!" or "let the die be cast" in Greek.
He was called "The friend of God". And the Scripture was fulfilled which says in James 2:3 "Abraham believed God, and it was accounted to him for righteousness. And he was called the friend of God." It appears that God Himself gave Abraham this most intimate of titles.
He was called "Father Abraham" repeatedly in both Old and New Testaments. He was both implicitly and explicitly, again and again
declared to be the progenitor, the founder of the Jewish race
.
How great was Abraham as presented in the entire Scriptures.
Now consider this more about him
: (this gives me a great deal of hope)
Abraham made mistakes, more than once, one that is still with us today, and even got himself despised, with cause, in the eyes of heathen peoples. How then did his greatness come? HE BELIEVED GOD!! AND IT WAS ACCOUNTED TO HIM FOR RIGHTEOUSNESS! He kept on trucking! When he stepped out to obey God, and encountered failure, and seemingly hopeless situations, he kept looking to God, not letting go of the promise. He credited God with faithfulness in spite of all. God liked it!
-Pastor Don Foster, Sr.
Read more...
---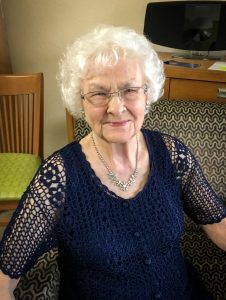 Your contributions to THE Della Fergus memorial fund will be designated TO Operation Christmas Child.
Della faithfully contributed to this fund to send shoeboxes to children around the world each year.
To donate, use the link below:
CONTACT US:
PHONE:
LOCATION:
SERVICE TIME:
We are now meeting indoors on Sunday mornings with COVID-19 safety protocols in place.
Weekly YouTube sermons will continue for those who are unable to attend.