TERRACE HEIGHTS ASSEMBLY OF GOD
ARE YOU IN A PLACE OF DISCOURAGEMENT?
Jacob probably didn't expect to meet God out in the middle of nowhere, fleeing for his life after double-crossing his brother. But there God revealed Himself and unfolded wonderful plans for the future! Then Jacob declared, "Surely the Lord is in THIS PLACE, and I knew it not."
ARE YOU IN A PLACE OF CURIOSITY?
Zacchaeus "wanted to see who Jesus was." So he climbed a tree for a better view. Jesus singled him out and followed him home. There Jesus told him, "Today salvation has come to THIS HOUSE."
ARE YOU IN A PLACE OF EMPTINESS?
Solomon built a house and invited God to move in. The One whom even the heavens cannot contain filled the temple with His glory. He said, "I have heard your prayer and have chosen THIS PLACE for myself."
ARE YOU IN A READY-FOR-MORE PLACE?
The early followers of Jesus had received a promise of something more. "When the day of Pentecost came, they were all together in one place. Suddenly a sound like the blowing of a violent wind came from heaven and filled the whole HOUSE where they were sitting."
WHEREVER YOU ARE SITTING SPIRITUALLY, WE WELCOME YOU TO GATHER WITH US.
WE BELIEVE GOD MEETS US WHERE WE ARE.
T
HIS PLACE
could be a place
where you encounter God
in a meaningful way!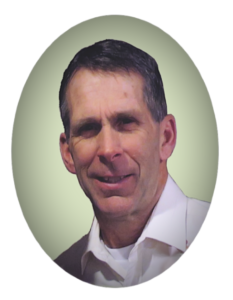 OUR BELIEFS:
TO READ OVER OUR THEOLOGICAL BELIEFS,
PLEASE CLICK
HERE
WHERE YOU
WILL
FIND THE
TENETS OF FAITH
TO WHICH
ALL
ASSEMBLIES OF GOD CHURCHES ADHERE.
Some of us who hearken back to the original golden days of "Jesus music" got together for an evening of guitar fun. We also included a few favorites from the hymnal we used to sing from growing up in church. Not totally polished, but we hope it brought joy to the Father's heart (and to yours also)!
JESUS' JOY IN SPITE OF DIFFICULTY.
Life comes to us from the hand of God.
That fact in itself is important to keep on the dashboard as we move down the highway of our allotted days. Such does not mean we will always understand it. The overarching reality that keeps us from being blown into the ditch is ours as we begin to grasp the dimensions of this Biblical revelation: "We know that in all things, God is working, for the good of those who love Him, and are the called, according to His purposes". Rom. 8:28 ("causes all things to work together" is intended and so translated) We may not look at that statement carefully enough to realize what it is actually saying, but when we do it sheds a great light on the highway we travel. We tend not to read the whole statement, but only what we like, and when that doesn't work, our faith recoils, turns tail and runs, goes into a funk. Two points must be considered to get the "good" of Rom. 8:28.
1. The "good" intended is not for everyone.
It is for those: "Who love Him and are the called according to His purposes".
To have no relationship with God, to be oblivious to and ignore His purposes, puts one completely outside His promise.
2. Not all things are good.
God works through all things (and this takes time often) and brings a "good conclusion".
An outstanding illustration: In the Old Testament account of Joseph who was so horribly sinned against by his brothers, but eventually became the person in charge of the mighty empire of Egypt, because of the awful, unjust circumstances they caused, said when they trembled before him: "You meant it for evil, but God meant it for good". This was God at work in "all things" But Joseph had to stay "on station" with God all through the many years of "all things" to get the "good"!
Here is a selection by John Wright Follete that fits:
My life is but a weaving between my Lord and me,
I cannot choose the colors He worketh steadily.
Oft times He weaveth sorrow, and I in foolish pride forget
He sees the upper but I the under side.
Not till the loom is silent and the shuttles cease to fly,
shall God unroll the canvas and explain the reason why.
The dark threads are as needed in the Weaver's skillful hand,
as threads of gold and silver in the pattern life has planned.
WHICH LEADS BACK TO: "GIVE US THIS DAY"
Faith in God tells us that our life comes to us from the hand of God, that it is not happenstance, but providential. A "utopian viewpoint" then says that everything has to be idyllic, tranquil and carefree. Are we there yet?? Any takers? Tell me about it! Not in the real world!! Not in the Bible!!We know, of course, utopias don't work in this world. There are too many contradictions, upsets, failures. In fact, Jesus said to his disciples (and to us), "In this world you will have tribulation"! What can help us? Here is insight from the Bible. Our hindsight is not able yet to understand and interpret the past satisfactorily. Nor can our foresight penetrate the future, we "see through a glass darkly", we "see in part, and "know in part" according to the Scriptures. What then, can we do?
We must live today, remembering the lessons learned from the past, and preparing for the future, but leaving the final word on both until the Master Weaver has finished the tapestry and unrolls it and says, "This is what I was after when you could not comprehend". Then we will know what the Psalmist meant by "Then shall I be satisfied, when I awake with thy likeness", We are instructed to pray, "Give us this day our daily bread", to believe "This is the day the Lord has made- today is the day of salvation". We cannot go back to the past, nor live in the future. Today is all we have.




The Roman poet Horace made famous the phrase,

"Carpe Diem" meaning "Seize the Day".

Go for it!
–Pastor Don Foster. Sr.
Read more...
---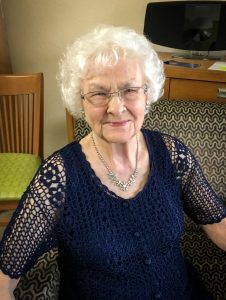 Your contributions to THE Della Fergus memorial fund will be designated TO Operation Christmas Child.
Della faithfully contributed to this fund to send shoeboxes to children around the world each year.
To donate, use the link below:
CONTACT US:
PHONE:
LOCATION:
SERVICE TIME:
We are now meeting indoors on Sunday mornings with COVID-19 safety protocols in place.
Weekly YouTube sermons will continue for those who are unable to attend.