TERRACE HEIGHTS ASSEMBLY OF GOD
ARE YOU IN A PLACE OF DISCOURAGEMENT?
Jacob probably didn't expect to meet God out in the middle of nowhere, fleeing for his life after double-crossing his brother. But there God revealed Himself and unfolded wonderful plans for the future! Then Jacob declared, "Surely the Lord is in THIS PLACE, and I knew it not."
ARE YOU IN A PLACE OF CURIOSITY?
Zacchaeus "wanted to see who Jesus was." So he climbed a tree for a better view. Jesus singled him out and followed him home. There Jesus told him, "Today salvation has come to THIS HOUSE."
ARE YOU IN A PLACE OF EMPTINESS?
Solomon built a house and invited God to move in. The One whom even the heavens cannot contain filled the temple with His glory. He said, "I have heard your prayer and have chosen THIS PLACE for myself."
ARE YOU IN A READY-FOR-MORE PLACE?
The early followers of Jesus had received a promise of something more. "When the day of Pentecost came, they were all together in one place. Suddenly a sound like the blowing of a violent wind came from heaven and filled the whole HOUSE where they were sitting."
WHEREVER YOU ARE SITTING SPIRITUALLY, WE WELCOME YOU TO GATHER WITH US.
WE BELIEVE GOD MEETS US WHERE WE ARE.
T
HIS PLACE
could be a place
where you encounter God
in a meaningful way!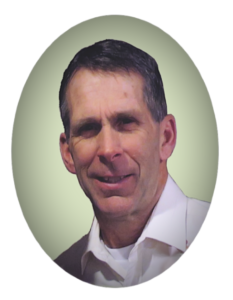 OUR BELIEFS:
TO READ OVER OUR THEOLOGICAL BELIEFS,
PLEASE CLICK
HERE
WHERE YOU
WILL
FIND THE
TENETS OF FAITH
TO WHICH
ALL
ASSEMBLIES OF GOD CHURCHES ADHERE.
Some of us who hearken back to the original golden days of "Jesus music" got together for an evening of guitar fun. We also included a few favorites from the hymnal we used to sing from growing up in church. Not totally polished, but we hope it brought joy to the Father's heart (and to yours also)!
JESUS' JOY IN SPITE OF DIFFICULTY.
Here we go again with that "ouch" word. Sorry, but not sorry! We are all in the same boat, on the same page, no pride or boasting here, I need it, you need it, it will make such as tremendous difference for time and eternity. Jesus spoke so much about it, we must think much about it, and act on it while we have the chance.
A great practical help will be to read carefully, on chapter each day, in the Book of Proverbs. By so doing, reading each day the chapter for the number of the day, a continual flow of God's wisdom for human living will be at work in us. Such will save us from many costly mistakes and grant us much understanding of the path we need to walk through the world we live in. No pain, no gain!
This must not be the only place in the Bible we read, we should cover the whole spectrum of the Old and New Testament. I do not believe any of us can expect to be spiritually aware and influential if we do not do what we can to follow the admonition of Scripture to "Let the Word of God dwell richly in us". Do not say, "I don't have time". We all have the same amount! God will help you and show you, even if your schedule is already overcrowded. It is true, some find it easier to read and study than others. Do what you can. The Holy Spirit will guide you! Do not be sidetracked by condemnation, by failure to live up to what you know. Our perfection in standing before God is totally dependent on the covering of being made "the righteousness of God in Christ". As long as we are trusting Jesus, our acceptance without condemnation stands firm. "If we confess our sins, He is faithful and just to forgive us our sins, and to cleanse us from all unrighteousness". Our standing before God is not based on our performance, but on the performance of Jesus on Calvary.
HOWEVER
, our performance is highly important. Jesus says to us, "
If anyone will come after me, let him take up his cross daily, and follow me.
" Sounds like self discipline doesn't it?
–Pastor Don Foster, Sr.
Read more...
---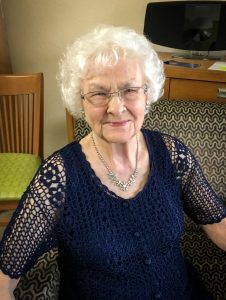 Your contributions to THE Della Fergus memorial fund will be designated TO Operation Christmas Child.
Della faithfully contributed to this fund to send shoeboxes to children around the world each year.
To donate, use the link below:
CONTACT US:
PHONE:
LOCATION:
SERVICE TIME:
We are now meeting indoors on Sunday mornings with COVID-19 safety protocols in place.
Weekly YouTube sermons will continue for those who are unable to attend.