TERRACE HEIGHTS ASSEMBLY OF GOD
ARE YOU IN A PLACE OF DISCOURAGEMENT?
Jacob probably didn't expect to meet God out in the middle of nowhere, fleeing for his life after double-crossing his brother. But there God revealed Himself and unfolded wonderful plans for the future! Then Jacob declared, "Surely the Lord is in THIS PLACE, and I knew it not."
ARE YOU IN A PLACE OF CURIOSITY?
Zacchaeus "wanted to see who Jesus was." So he climbed a tree for a better view. Jesus singled him out and followed him home. There Jesus told him, "Today salvation has come to THIS HOUSE."
ARE YOU IN A PLACE OF EMPTINESS?
Solomon built a house and invited God to move in. The One whom even the heavens cannot contain filled the temple with His glory. He said, "I have heard your prayer and have chosen THIS PLACE for myself."
ARE YOU IN A READY-FOR-MORE PLACE?
The early followers of Jesus had received a promise of something more. "When the day of Pentecost came, they were all together in one place. Suddenly a sound like the blowing of a violent wind came from heaven and filled the whole HOUSE where they were sitting."
WHEREVER YOU ARE SITTING SPIRITUALLY, WE WELCOME YOU TO GATHER WITH US.
WE BELIEVE GOD MEETS US WHERE WE ARE.
T
HIS PLACE
could be a place
where you encounter God
in a meaningful way!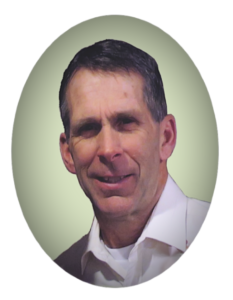 OUR BELIEFS:
TO READ OVER OUR THEOLOGICAL BELIEFS,
PLEASE CLICK
HERE
WHERE YOU
WILL
FIND THE
TENETS OF FAITH
TO WHICH
ALL
ASSEMBLIES OF GOD CHURCHES ADHERE.
Some of us who hearken back to the original golden days of "Jesus music" got together for an evening of guitar fun. We also included a few favorites from the hymnal we used to sing from growing up in church. Not totally polished, but we hope it brought joy to the Father's heart (and to yours also)!
JESUS' JOY IN SPITE OF DIFFICULTY.
Truly my soul waiteth upon God; from him cometh my salvation.
He only is my rock and my salvation; he is my defense; I shall not be greatly moved.
Posture has an effect upon physical well-being, strength and ability to function well. A boxer who stands in the ring, flatfooted, with chin exposed and hands down, limits his ability. He is ill prepared to move, defend himself, or strike a blow. His posture puts a severe strain on his chances of defeating his opponent.
Spiritual posture is no less important. The Psalm above is a lesson in posture that we can learn the easy way, or the hard way! The easy way, the smart way, is to pay attention to the Word. The hard way, and yes the dumb way, is to ignore the Word, stand flatfooted in the ring and take our punishment at the hands of our adversary, the devil. We choose our posture!
Here is the instruction:
This does not mean do nothing. It means, do not do anything stupid. How do I mean that? Suppose you were waiting in the train station for the train that was coming to take you from Los Angeles to New York. You get impatient waiting for the train. You run out of the station, jump on the tracks and run as fast as you can toward New York. Get the picture? (Sort of stupid!)
2. RECOGNIZE THAT GOD ALONE CAN BRING REAL SALVATION.
In times of great need, don't expect people or circumstances to be your salvation. God is the Savior. Running from God, buried in the depths of the ocean inside a great fish, Jonah got this revelation, "Salvation is of the LORD!" (Jonah 2:9). He was really in deep, desperate trouble–read the whole account in the Book of Jonah. We should recognize that what he learned there we can take as a basic posture of life.
Trust in the LORD with all thine heart; and lean not unto thine own understanding.
In all thy ways acknowledge him, and he shall direct thy paths.
Proverbs 3:5,6
–Pastor Don Foster, Sr.
Read more...
---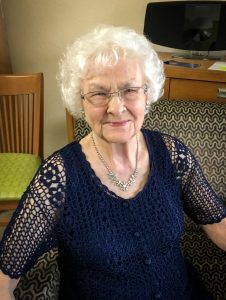 Your contributions to THE Della Fergus memorial fund will be designated TO Operation Christmas Child.
Della faithfully contributed to this fund to send shoeboxes to children around the world each year.
To donate, use the link below:
CONTACT US:
PHONE:
LOCATION:
SERVICE TIME:
We are now meeting indoors on Sunday mornings with COVID-19 safety protocols in place.
Weekly YouTube sermons will continue for those who are unable to attend.