TERRACE HEIGHTS ASSEMBLY OF GOD
ARE YOU IN A PLACE OF DISCOURAGEMENT?
Jacob probably didn't expect to meet God out in the middle of nowhere, fleeing for his life after double-crossing his brother. But there God revealed Himself and unfolded wonderful plans for the future! Then Jacob declared, "Surely the Lord is in THIS PLACE, and I knew it not."
ARE YOU IN A PLACE OF CURIOSITY?
Zacchaeus "wanted to see who Jesus was." So he climbed a tree for a better view. Jesus singled him out and followed him home. There Jesus told him, "Today salvation has come to THIS HOUSE."
ARE YOU IN A PLACE OF EMPTINESS?
Solomon built a house and invited God to move in. The One whom even the heavens cannot contain filled the temple with His glory. He said, "I have heard your prayer and have chosen THIS PLACE for myself."
ARE YOU IN A READY-FOR-MORE PLACE?
The early followers of Jesus had received a promise of something more. "When the day of Pentecost came, they were all together in one place. Suddenly a sound like the blowing of a violent wind came from heaven and filled the whole HOUSE where they were sitting."
WHEREVER YOU ARE SITTING SPIRITUALLY, WE WELCOME YOU TO GATHER WITH US.
WE BELIEVE GOD MEETS US WHERE WE ARE.
T
HIS PLACE
could be a place
where you encounter God
in a meaningful way!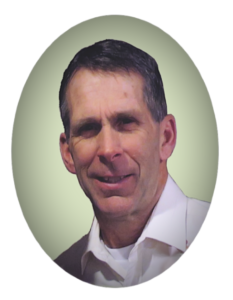 OUR BELIEFS:
TO READ OVER OUR THEOLOGICAL BELIEFS,
PLEASE CLICK
HERE
WHERE YOU
WILL
FIND THE
TENETS OF FAITH
TO WHICH
ALL
ASSEMBLIES OF GOD CHURCHES ADHERE.
The hope of Israel throughout the Old Testament was all wrapped up in a Person: The promised Messiah. But they had a whole subset of hopes (plural) about how and what and when everything should transpire. Sometimes we must let go of our lesser hopes (plural) to experience the fulfillment of God's greater plan.
JESUS' JOY IN SPITE OF DIFFICULTY.
When things don't happen the way they have been, or the way we think they should, it can produce confusion and discomfort, maybe even depression. We are in the midst of a time just now, unlike any we have ever seen, or at least it seems so to many. An internet comment says this:
"The coronavirus pandemic is pushing America into a mental health crisis. Anxiety and depression are rising. The U.S. is ill-prepared, with some clinics already on the brink of collapse."
The Washington Post had this comment on May 4, 2020
"Three months into the coronavirus pandemic, the country is on the verge of another health crisis, with daily doses of death, isolation and fear generating widespread psychological trauma. Federal agencies and experts warn that a historic wave of mental-health problems is approaching: depression, substance abuse, post-traumatic stress disorder and suicide."
Christ-centered faith and assurance is made for such an hour as this! Hear the voice of Jesus saying, "In the world you will have tribulation, but be of good cheer, for I have overcome the world". If you put the word "system", right after the word "world", in both places it is used here, I believe it will help us to grasp the significance of this statement.
The world systems appear to be very shaky just now, but be reminded, we are not dependent on this world (system). When as the New Testament tells us that "men's hearts will be failing them for fear, looking on the things that are coming on the world" (system), Jesus has said, "I go to prepare a place for you (those who follow Christ) that where I am, there you may be also".
Read more...
---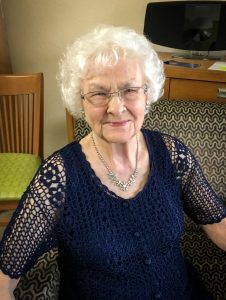 Your contributions to THE Della Fergus memorial fund will be designated TO Operation Christmas Child.
Della faithfully contributed to this fund to send shoeboxes to children around the world each year.
To donate, use the link below:
CONTACT US:
PHONE:
LOCATION:
SERVICE TIME:
We are now meeting indoors on Sunday mornings with COVID-19 safety protocols in place.
Weekly YouTube sermons will continue for those who are unable to attend.