TERRACE HEIGHTS ASSEMBLY OF GOD
ARE YOU IN A PLACE OF DISCOURAGEMENT?
Jacob probably didn't expect to meet God out in the middle of nowhere, fleeing for his life after double-crossing his brother. But there God revealed Himself and unfolded wonderful plans for the future! Then Jacob declared, "Surely the Lord is in THIS PLACE, and I knew it not."
ARE YOU IN A PLACE OF CURIOSITY?
Zacchaeus "wanted to see who Jesus was." So he climbed a tree for a better view. Jesus singled him out and followed him home. There Jesus told him, "Today salvation has come to THIS HOUSE."
ARE YOU IN A PLACE OF EMPTINESS?
Solomon built a house and invited God to move in. The One whom even the heavens cannot contain filled the temple with His glory. He said, "I have heard your prayer and have chosen THIS PLACE for myself."
ARE YOU IN A READY-FOR-MORE PLACE?
The early followers of Jesus had received a promise of something more. "When the day of Pentecost came, they were all together in one place. Suddenly a sound like the blowing of a violent wind came from heaven and filled the whole HOUSE where they were sitting."
WHEREVER YOU ARE SITTING SPIRITUALLY, WE WELCOME YOU TO GATHER WITH US.
WE BELIEVE GOD MEETS US WHERE WE ARE.
T
HIS PLACE
could be a place
where you encounter God
in a meaningful way!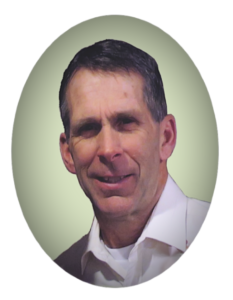 OUR BELIEFS:
TO READ OVER OUR THEOLOGICAL BELIEFS,
PLEASE CLICK
HERE
WHERE YOU
WILL
FIND THE
TENETS OF FAITH
TO WHICH
ALL
ASSEMBLIES OF GOD CHURCHES ADHERE.
Some of us who hearken back to the original golden days of "Jesus music" got together for an evening of guitar fun. We also included a few favorites from the hymnal we used to sing from growing up in church. Not totally polished, but we hope it brought joy to the Father's heart (and to yours also)!
JESUS' JOY IN SPITE OF DIFFICULTY.
While on preaching assignments in Africa, David Wiggington noticed how people of other cultures often carry things on their heads. This process became a fascination to him. While in villages in Sierra Leone, West Africa, he asked the villagers to show him how to carry heavy loads on his head.
They began the process by bringing an empty regular-size tin can that they took off the head of a toddler. The small children begin to learn this process as soon as they learn to walk. They are given an empty container and sent down to the local pond. They usually bring it back empty many times before they learn to bring it back full. They are then graduated to larger and larger containers. Then they brought to Wigginton a boy that was about 11 years of age. Wigginton got down on one knee so that he could be on the boy's level. Two men came by and lifted the sack off of the boy's head onto Wigginton's. That should have been his first clue. Two men were lifting the sack. When they placed it on his head, it was about 75 pounds. He could not even hold his head up straight, let alone walk with the sack on his head. The two men removed it. The villagers laughed at the silly American.
Back in the capitol city, Wigginton learned of a lady whose regular employment was that of being a "human delivery truck." Her assignment in this capital city of Freetown was to deliver engine blocks from one repair shop to other repair shops. Four men would lift the engine block onto a tray that she carried on her head and off she would go across town carrying this enormous weight. One day this lady came to her destination and found that no one was there to assist her in taking off the load. She waited as long as you can wait with an engine block on your head and decided to try to remove it herself. In so doing, she broke her neck and died.
The people of the villages and the city understood the importance and significance of helping each other with the heavy loads that they carry. Preaching on a street corner in Freetown, Wigginton used the illustration of the lady that broke her neck trying to take the load off by herself. He said, "There is a weight that we are all carrying that is so heavy we cannot move it ourselves. We must have some help. This load is so heavy that your friends cannot remove it, your family cannot remove it and your religion cannot remove it. It is the weight and burden called sin… The good news is that there is someone here today whose specialty is lifting this load. His name is Jesus. He has come to lift the weight and burden of sin. It is a weight you cannot lift yourself but his specialty is lifting that burden off the heads of those who will come to him in faith." True freedom is deliverance from sin.
(This article copied from a file, I do not know the author.)
–Pastor Don Foster, Sr.
Read more...
---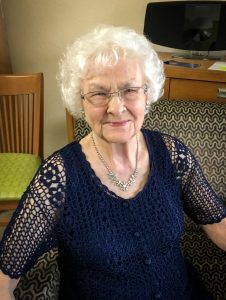 Your contributions to THE Della Fergus memorial fund will be designated TO Operation Christmas Child.
Della faithfully contributed to this fund to send shoeboxes to children around the world each year.
To donate, use the link below:
CONTACT US:
PHONE:
LOCATION:
SERVICE TIME:
We are now meeting indoors on Sunday mornings with COVID-19 safety protocols in place.
Weekly YouTube sermons will continue for those who are unable to attend.