TERRACE HEIGHTS ASSEMBLY OF GOD
ARE YOU IN A PLACE OF DISCOURAGEMENT?
Jacob probably didn't expect to meet God out in the middle of nowhere, fleeing for his life after double-crossing his brother. But there God revealed Himself and unfolded wonderful plans for the future! Then Jacob declared, "Surely the Lord is in THIS PLACE, and I knew it not."
ARE YOU IN A PLACE OF CURIOSITY?
Zacchaeus "wanted to see who Jesus was." So he climbed a tree for a better view. Jesus singled him out and followed him home. There Jesus told him, "Today salvation has come to THIS HOUSE."
ARE YOU IN A PLACE OF EMPTINESS?
Solomon built a house and invited God to move in. The One whom even the heavens cannot contain filled the temple with His glory. He said, "I have heard your prayer and have chosen THIS PLACE for myself."
ARE YOU IN A READY-FOR-MORE PLACE?
The early followers of Jesus had received a promise of something more. "When the day of Pentecost came, they were all together in one place. Suddenly a sound like the blowing of a violent wind came from heaven and filled the whole HOUSE where they were sitting."
WHEREVER YOU ARE SITTING SPIRITUALLY, WE WELCOME YOU TO GATHER WITH US.
WE BELIEVE GOD MEETS US WHERE WE ARE.
T
HIS PLACE
could be a place
where you encounter God
in a meaningful way!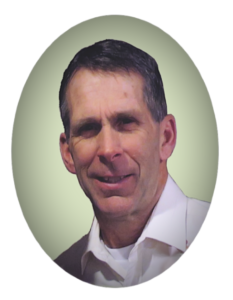 OUR BELIEFS:
TO READ OVER OUR THEOLOGICAL BELIEFS,
PLEASE CLICK
HERE
WHERE YOU
WILL
FIND THE
TENETS OF FAITH
TO WHICH
ALL
ASSEMBLIES OF GOD CHURCHES ADHERE.
Some of us who hearken back to the original golden days of "Jesus music" got together for an evening of guitar fun. We also included a few favorites from the hymnal we used to sing from growing up in church. Not totally polished, but we hope it brought joy to the Father's heart (and to yours also)!
JESUS' JOY IN SPITE OF DIFFICULTY.
And

we know

that all things work together
(in all things God is working –
clearer translation
)
for the good of those who love God, to those who are called according to His purpose.
Romans 8:28
There are two words that must be considered in this passage in the King James Version, without which it takes a real struggle to believe. They are "
we
" and "
know
".
First: The difficulty caused by not defining who "we" are.
The "
we
" are explained in the verse itself. There is a clear limitation put on the recipients of this promise. "
Those who love God, are called according to His purpose
", are the only ones to whom the promise applies. Lest any hastily complain of this as not being fair of God, be assured that He is more than "fair". His "amazing love" that came down from glory to the Cross of Calvary in the person of His Son Jesus calls to all. "
God so loved
(the people of)
the world that He gave His Only Begotten Son, that whosoever believeth on Him, should not perish, but have everlasting life
" is the scope of this. He opened the door to His love and purpose, only those who refuse to enter are excluded.
Secondly: We must have a clear understanding of the word "know".
"
Know
" is a very important word. Let me give you my paraphrase. I call it, "have been shown".
2 Peter 1:16-18 illustrates:
For we have not followed cunningly devised fables, when we made known unto you
the power and coming of our Lord Jesus Christ, but were eyewitnesses of His majesty.
For He received from God the Father honor and glory, when there came such as voice
to Him from the excellent glory, This is My Beloved Son, in Whom I am well pleased.
And this voice which came from heaven we heard, when we were with Him in the holy mount.
Point is this: the disciples didn't make up their gospel concerning the power and coming again of Christ Jesus to judge the world. They "saw it"! The didn't just study about it; they "knew it". The Bible is full of this.
Before Saul of Tarsus, who became the Apostle Paul, met Christ on the Damascus Road, he didn't "
know
" Him. He hated Him, and slaughtered His followers. In one blinding moment on that road of persecution, he came to "
know
" Him, so that he testified to the Romans "I
know
whom I have believed, and am persuaded that He is able to keep that which I have committed unto Him, against that day".
Now back to the starting point which deals with understanding the fact that in all things God is at work for the good of His people.
Here we go: Perhaps you have noticed that "things" are often not working for our good at all. "Things" do not work for us. GOD DOES! So to bravely and hopefully declare in the midst of horrible things, "Well, you know, all things work together for good," puts a real strain on us, and those who hears us.
Now hear this! There is a God-given purpose in the life of every person that is far higher than self-determination can ever be. Remember the "called according to His (God's) purpose"!
Consider Job now. He had everything he needed toward fulfillment – he thought. But God had a higher, eternal fulfillment in mind, on that Job could not possibly understand, comprehend. One that involved principalities and powers that challenged God's goodness and wisdom, God's eternal destiny for humanity.
It was not to bring Job to saving faith that the battle raged, all the misery and pain, but to understand faith. Job already had saving faith. It was in order to cooperate with the full purpose of God, he needed a higher faith, way beyond his comfort zone. One that would fit the ongoing, comprehension of Hebrews 11:16…
He that comes to God must believe that He is,
and is the rewarder of those who diligently seek Him.
Here is a poetic rendition that speaks to this:
GOD KNOWS WHAT HE'S ABOUT
When God wants to drill a man,
And thrill a man, and skill a man,
When God wants to mold a man
To play the noblest part;
When He yearns with all His heart
To create so great and bold a man
That all the world might be amazed,
Watch His methods; watch His ways
How He ruthlessly perfects
How He hammers him and hurts him
And with mighty blows converts him
Into trial shapes of clay
That only God understands,
While his tortured heart is crying,
And he lifts beseeching hands!
How He bends but never breaks
When his good He undertakes.
How He uses whom He chooses,
And with every purpose fuses him;
God knows what He's about!
–anonymous author
Going back to Romans 8:28 reminds us that this plan for our ultimate highest good will only be received by those who love God even enough to heed the call of His end-game purpose. We also need to "

know

" that He is there working for our greatest good, at all times. I am reminded that "faith comes by hearing, and hearing the Word of God". We must immerse ourselves in the Word.
We cry out for immediate relief, solution, for which sometimes there is none forthcoming because His ultimate purpose calls for out staying on course, difficulties notwithstanding.
Finally, let me say that this is very strong "meat". Few among us will be called upon to pass such a painful course as Job. Do not fear, God will never test us beyond what we are able to bear.
It may be that somewhere in the race that we run, we might need the admonition of these words and be helped by them. This is my prayer.
–Pastor Don Foster, Sr.
Read more...
---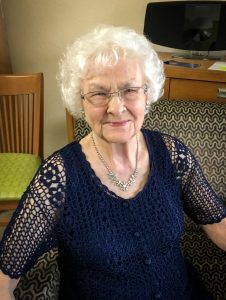 Your contributions to THE Della Fergus memorial fund will be designated TO Operation Christmas Child.
Della faithfully contributed to this fund to send shoeboxes to children around the world each year.
To donate, use the link below:
CONTACT US:
PHONE:
LOCATION:
SERVICE TIME:
We are now meeting indoors on Sunday mornings with COVID-19 safety protocols in place.
Weekly YouTube sermons will continue for those who are unable to attend.