TERRACE HEIGHTS ASSEMBLY OF GOD
ARE YOU IN A PLACE OF DISCOURAGEMENT?
Jacob probably didn't expect to meet God out in the middle of nowhere, fleeing for his life after double-crossing his brother. But there God revealed Himself and unfolded wonderful plans for the future! Then Jacob declared, "Surely the Lord is in THIS PLACE, and I knew it not."
ARE YOU IN A PLACE OF CURIOSITY?
Zacchaeus "wanted to see who Jesus was." So he climbed a tree for a better view. Jesus singled him out and followed him home. There Jesus told him, "Today salvation has come to THIS HOUSE."
ARE YOU IN A PLACE OF EMPTINESS?
Solomon built a house and invited God to move in. The One whom even the heavens cannot contain filled the temple with His glory. He said, "I have heard your prayer and have chosen THIS PLACE for myself."
ARE YOU IN A READY-FOR-MORE PLACE?
The early followers of Jesus had received a promise of something more. "When the day of Pentecost came, they were all together in one place. Suddenly a sound like the blowing of a violent wind came from heaven and filled the whole HOUSE where they were sitting."
WHEREVER YOU ARE SITTING SPIRITUALLY, WE WELCOME YOU TO GATHER WITH US.
WE BELIEVE GOD MEETS US WHERE WE ARE.
T
HIS PLACE
could be a place
where you encounter God
in a meaningful way!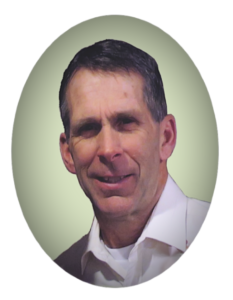 Pastor
Associate Pastor
OUR BELIEFS:
TO READ OVER OUR THEOLOGICAL BELIEFS,
PLEASE CLICK
HERE
WHERE YOU
WILL
FIND THE
TENETS OF FAITH
TO WHICH
ALL
ASSEMBLIES OF GOD CHURCHES ADHERE.
WHAT WE'RE TALKIN' ABOUT:
People have many ideas about the afterlife, including Hell. What does the Bible say?
Meeting this week with the County regarding the addition of two tiny homes and expansion of the activity building to include bathroom and kitchen areas
The words of our mouth that we release,
they go on forever, they never cease.
Like the down of a thistle that is by the wind blown,
what will be the harvest of that which is sown?
have been broken by words which were spoken?
How many spirits are distraught?
How many wars have been fought?
Because of words which were spoken.
How much would we give, that our lives we could relive
and call back words that were spoken.
Let us not be deceived,
words cannot be retrieved.
They are turned loose in the world,
By the wind they are hurled.
The results that we see are only a token–
Then let us put a strong guard at the door,
that poisonous seed be sown no more.
And let us sow seeds that bring life,
and not sow the seeds of death and strife.
For no matter what I may seem to be,
the words that I speak are the real me.
–By Everett S. Poe
"Out of the abundance of the heart the mouth speaks."
The poem above was written by an old friend who has been in Heaven many years now.
I like to review this choice bit of poetic admonition and wisdom now and then.
Read more...
---
PHONE: 509-576-8819
LOCATION:
4101 Maple Avenue
Yakima WA 98901
Service Time:
We are now meeting indoors on Sunday mornings at 10:00 a.m. with COVID-19 safety protocols in place. The weekly YouTube sermons will continue for those who are unable to attend .