TERRACE HEIGHTS ASSEMBLY OF GOD
ARE YOU IN A PLACE OF DISCOURAGEMENT?
Jacob probably didn't expect to meet God out in the middle of nowhere, fleeing for his life after double-crossing his brother. But there God revealed Himself and unfolded wonderful plans for the future! Then Jacob declared, "Surely the Lord is in THIS PLACE, and I knew it not."
ARE YOU IN A PLACE OF CURIOSITY?
Zacchaeus "wanted to see who Jesus was." So he climbed a tree for a better view. Jesus singled him out and followed him home. There Jesus told him, "Today salvation has come to THIS HOUSE."
ARE YOU IN A PLACE OF EMPTINESS?
Solomon built a house and invited God to move in. The One whom even the heavens cannot contain filled the temple with His glory. He said, "I have heard your prayer and have chosen THIS PLACE for myself."
ARE YOU IN A READY-FOR-MORE PLACE?
The early followers of Jesus had received a promise of something more. "When the day of Pentecost came, they were all together in one place. Suddenly a sound like the blowing of a violent wind came from heaven and filled the whole HOUSE where they were sitting."
WHEREVER YOU ARE SITTING SPIRITUALLY, WE WELCOME YOU TO GATHER WITH US.
WE BELIEVE GOD MEETS US WHERE WE ARE.
T
HIS PLACE
could be a place
where you encounter God
in a meaningful way!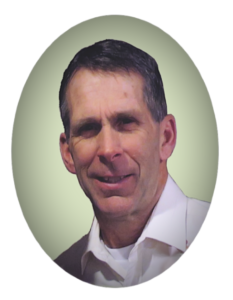 OUR BELIEFS:
TO READ OVER OUR THEOLOGICAL BELIEFS,
PLEASE CLICK
HERE
WHERE YOU
WILL
FIND THE
TENETS OF FAITH
TO WHICH
ALL
ASSEMBLIES OF GOD CHURCHES ADHERE.
Some of us who hearken back to the original golden days of "Jesus music" got together for an evening of guitar fun. We also included a few favorites from the hymnal we used to sing from growing up in church. Not totally polished, but we hope it brought joy to the Father's heart (and to yours also)!
JESUS' JOY IN SPITE OF DIFFICULTY.
"Pastor in Myanmar Casts Demons Out of Buddhist Chief's Son, Bringing Entire Village to Christ"
"A local government communications agency in China recently held a seminar to discuss with Communist Party members the "enormous harm" Christianity is to the atheist nation and identify ways to stunt its growth."
"Fenggang Yang, a professor of sociology at Purdue University's Center on Religion and Chinese Society, estimated in 2017 that there are anywhere from 93 million to 115 million Christians in a nation of over 1.3 billion people, reports the South China Morning Post. It's estimated China is on track to have the largest Christian population in the world by 2030."
The above quotes were taken from this website: www.gospelherald.com/world
We need to be aware of two things that I think of just now in the situation we are in:
1.
There is fierce anti-Christian persecution in many parts of the world, and we see it rapidly seeking expression in our nation.
2. Jesus said, "I will build my Church, and the gates of hell will not prevail against it". He is doing that in a powerful way all over the world, in the face of deadly opposition. We have known freedom of worship here in the U.S., and perhaps have come to equate such as a necessity for church growth. We may be losing that privilege, I pray not, but at any rate we must know that the Church triumphant will survive and overcome, not by the permission of governments, but by the Power of Christ, in faithful witnesses. When the smoke clears the Church will be here, the world system gone!
–Pastor Don Foster, Sr.
Read more...
---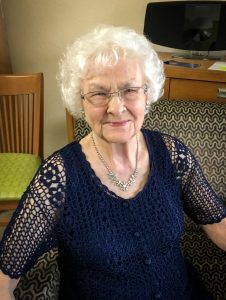 Your contributions to THE Della Fergus memorial fund will be designated TO Operation Christmas Child.
Della faithfully contributed to this fund to send shoeboxes to children around the world each year.
To donate, use the link below:
CONTACT US:
PHONE:
LOCATION:
SERVICE TIME:
We are now meeting indoors on Sunday mornings with COVID-19 safety protocols in place.
Weekly YouTube sermons will continue for those who are unable to attend.