TERRACE HEIGHTS ASSEMBLY OF GOD
ARE YOU IN A PLACE OF DISCOURAGEMENT?
Jacob probably didn't expect to meet God out in the middle of nowhere, fleeing for his life after double-crossing his brother. But there God revealed Himself and unfolded wonderful plans for the future! Then Jacob declared, "Surely the Lord is in THIS PLACE, and I knew it not."
ARE YOU IN A PLACE OF CURIOSITY?
Zacchaeus "wanted to see who Jesus was." So he climbed a tree for a better view. Jesus singled him out and followed him home. There Jesus told him, "Today salvation has come to THIS HOUSE."
ARE YOU IN A PLACE OF EMPTINESS?
Solomon built a house and invited God to move in. The One whom even the heavens cannot contain filled the temple with His glory. He said, "I have heard your prayer and have chosen THIS PLACE for myself."
ARE YOU IN A READY-FOR-MORE PLACE?
The early followers of Jesus had received a promise of something more. "When the day of Pentecost came, they were all together in one place. Suddenly a sound like the blowing of a violent wind came from heaven and filled THE WHOLE HOUSE where they were sitting."
WHEREVER YOU ARE SITTING SPIRITUALLY, WE WELCOME YOU TO GATHER WITH US.
WE BELIEVE GOD MEETS US WHERE WE ARE.
T
HIS PLACE
could be a place
where you encounter God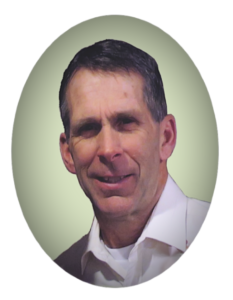 OUR BELIEFS: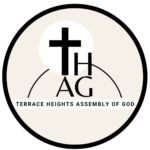 TO READ OVER OUR THEOLOGICAL BELIEFS,
PLEASE CLICK
HERE
WHERE YOU
WILL
FIND THE
TENETS OF FAITH
TO WHICH
ALL
ASSEMBLIES OF GOD CHURCHES ADHERE.
PRAYER REQUEST FROM A/G WORLD MISSIONS:
JOIN US IN PRAYER THAT GOD'S PEACE WOULD BE OVER UKRAINE AMID THE DEATHS AND INJURIES OF CIVILIANS. PRAY FOR THE HOLY SPIRIT TO LAY HOSTILITY TO REST IN THE HEARTS AND MINDS OF RUSSIAN LEADERS. MAY HE ALSO INTERCEDE AMID THE PEACEC TALKS TAKING PLACE AND BUILD A BRIDGE OF HOPE WHERE BROKENESS RESIDES.
O taste and see that the LORD is good: Psalm 34:8
Do you know about German chocolate cake and ice cream? Do you understand the ingredients and the process involved in the preparation? The answer may be yes, at least in a minimal way. But have you ever experienced German chocolate cake served with ice cream? Have you ever tasted it?
We ar …
Read more...
---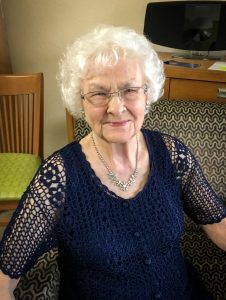 Your contributions to THE Della Fergus memorial fund will be designated TO Operation Christmas Child.
Della faithfully contributed to this fund to send shoeboxes to children around the world each year.
To donate, use the link below:
CONTACT US:
PHONE:
LOCATION:
SERVICE TIME: